MOCA Masks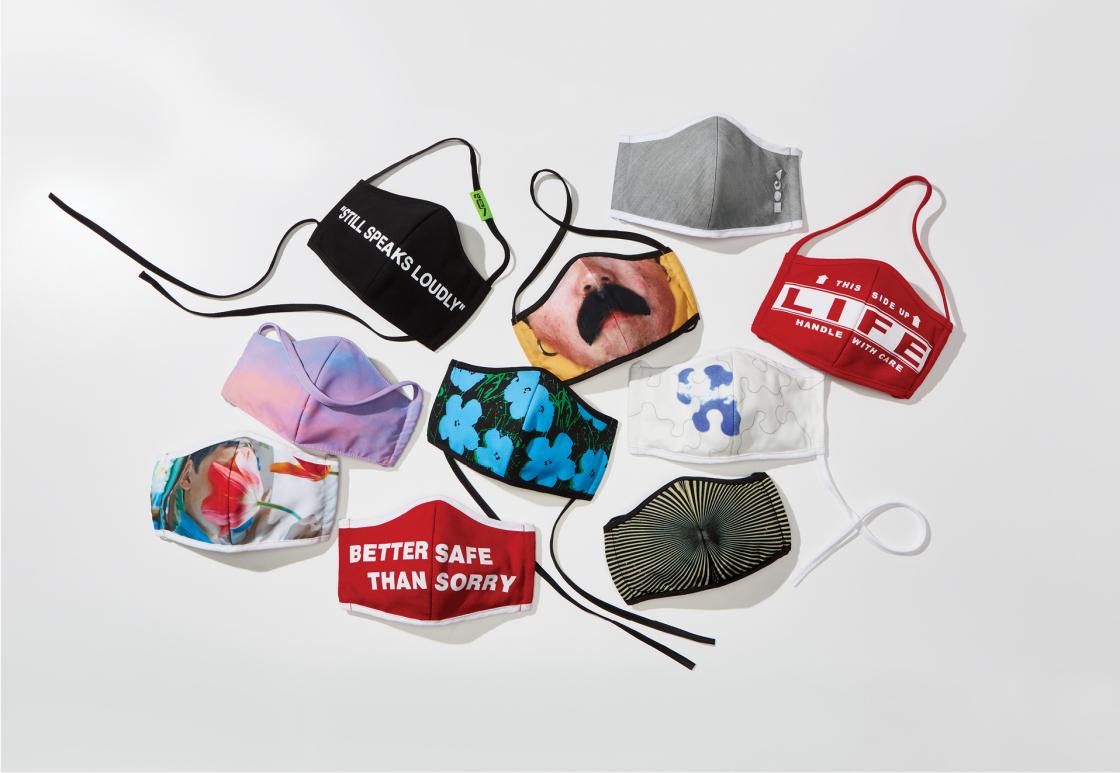 Wearing a face mask to slow the spread of COVID-19 shows that you care.

MOCA Masks are limited-production, artist-designed face masks by Virgil Abloh, Mark Grotjahn, Alex Israel, Barbara Kruger, Yoko Ono, Catherine Opie, Pipilotti Rist, Hank Willis Thomas, and The Andy Warhol Foundation for Visual Arts. Each mask is handmade in Los Angeles, California, and is carefully crafted to combine art and safety.

We remain committed to making art accessible and encouraging the urgency of contemporary expression.
--------------------------------------------------------
Mask Disclaimer:

Please understand that our face masks are not a replacement for medical grade Personal Protective Equipment, and in circumstances where medical grade Personal Protective Equipment is recommended, you should consult a healthcare professional.

The decision to use this mask is solely your own. Please remember that use of face masks is not intended to replace other recommended measures to stop the community spread of COVID-19, such as social distancing, washing your hands and refraining from touching your face. Follow the latest advice of the CDC and your own health care professionals as to how best to keep yourself safe.

You agree that you are purchasing this mask "as-is" and at your own risk. MOCA makes no warranty or representation as to its effectiveness or ability to filter any particulate, bacteria or virus, or to protect you from any disease, illness, loss or fatality. If you experience difficulty breathing or any other malady, immediately stop using this mask and consult with your physician.

By using or wearing this mask, you agree not to sue or make any demand to MOCA or any of its officers, trustees, employees, contractors, agents, artists, affiliates or assigns for any injury, loss, claim or cause of action related to, or arising out of, your or anyone else's use of the mask. This waiver shall be enforceable to the greatest extent permitted by law. If any portion of this term is deemed unenforceable, the remainder shall remain in full force and effect.